Explore the Grand Mesa and all its wonderful outdoor activities including:
Backpacking, Bicycling, Birding, Boating, Camping, Fishing, Fly Fishing, Hiking/Nature Trails, Horseback Riding Trails, Hunting, Light Tackle Fishing, Downhill Skiing, Cross-country Skiing, Sledding/Snow Tubing, Snowboarding, Snowmobiling, Snowshoeing, and Wildlife Viewing.
With so much to do, it's easy to see how The Alpine Motel is your basecamp for adventure and a great place to stay while visiting the Grand Mesa.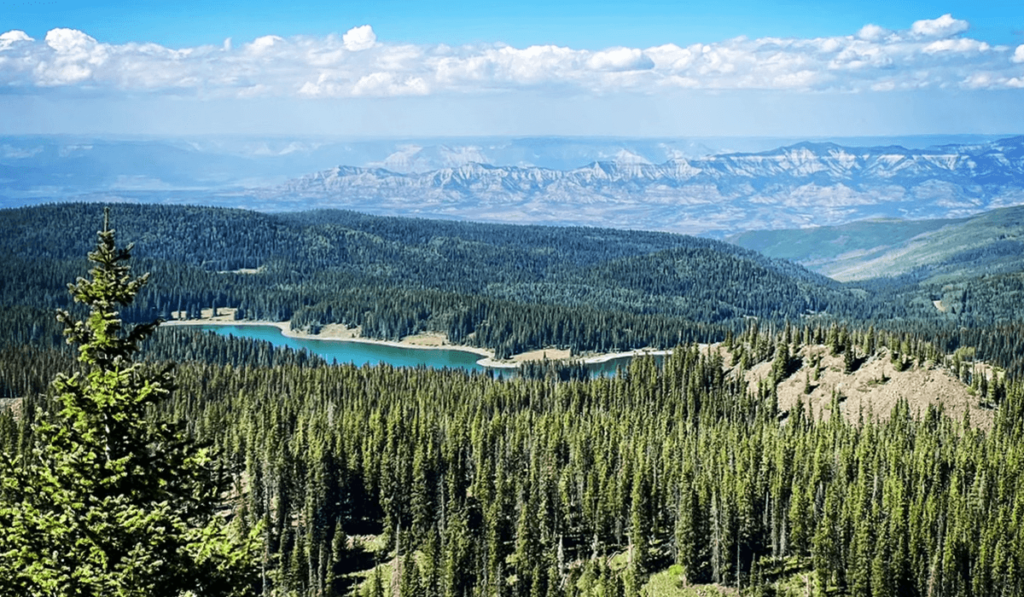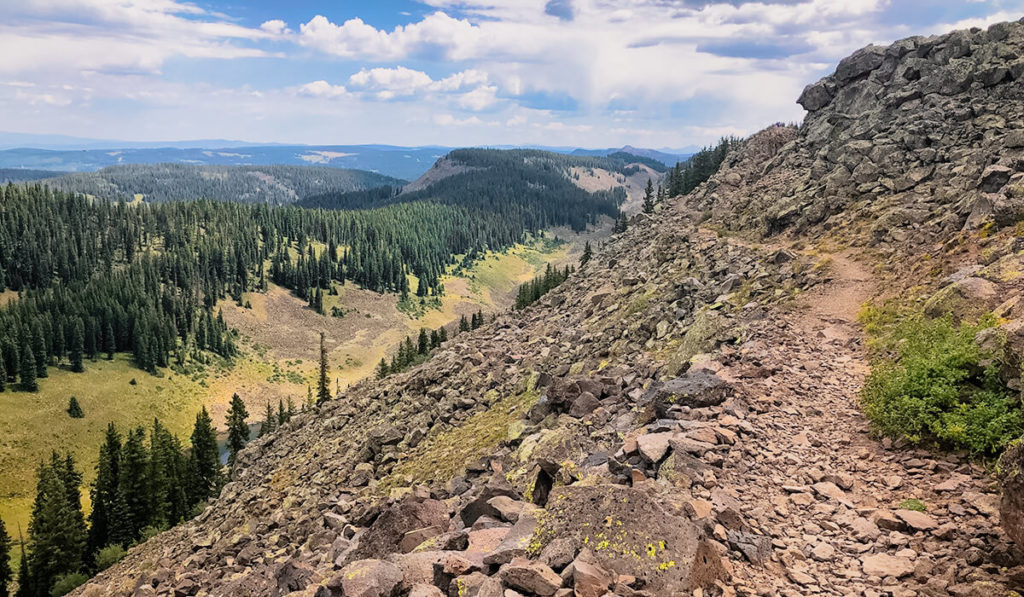 Trails on the Grand Mesa:
Crag Crest Trail – 10.3-mile (17 km) Crag Crest Trail (#711) is Grand Mesa's most popular hike. This loop trail takes hikers up above 11,000 feet. More information on Craig Crest Trail.
Lost Lake Trail – The trail is 2.2 miles (3.5 km) long and includes around 400 feet of elevation gain. It ascends from Mesa Lake to the sublime Lost Lake. More information on Lost Lake Trail.
Discovery Trail – Located behind the Grand Mesa Visitor Center, this is a 0.4 mile (0.6 km) gravel trail with informative signage. This hike is a great way for children and elderly people to explore the Grand Mesa. More information on Discovery Trail.
The Palisade Plunge – 32 miles of trail atop the Grand Mesa that descends to the Colorado River and the Town of Palisade below. More information on the Palisade Plunge.
Outdoor Activities on the Grand Mesa:
Powderhorn Mountain Resort – Downhill Skiing, Snowboarding, Mountain Biking
Grand Mesa Nordic Council – Cross Country Skiing
Grand Mesa National Forest – US Forest Service
Vega State Park – Boating, Fishing, Ice Fishing, Paddle Boarding
Restaurants on the Grand Mesa: